ABOUT US
Centennial Homes was formed in 2015 by Alan Howard and Scott Underwood.

Between the two of them they have been in the construction industry for about 40 years from the real estate side to the actual construction and together have constructed 5,000 Timeless Homes in the Greater Birmingham Area.


OUR HISTORY
Prior to forming Centennial, Alan built over 3,800 homes and served as principle for a large homebuilding firm in Birmingham. Previous, he owned a custom homebuilding company that created homes in the Greystone, Highland Lakes and Brook Highland Neighborhoods.

Since 1998, Scott has held a real estate broker license. For over 20 years, he was focused on marketing new homes for builders and was instrumental in the development of operations of the company where Alan served as principle. In addition to Centennial Homes, Scott formed Prominence Homes in 2013 and has built close to 2000 homes. Since 2018 Prominence Homes has focused on building homes for investors for the rental market in one of the fastest growing housing markets.

As a team they balance all the elements of homebuilding and design, together with art and technology to meet the needs of the customer without compromising on design and aesthetics.



AWARDS, ACKNOWLEDGMENTS AND PRESS
Centennial Homes is proud to be part of a large community of home builders, and leaders in Birmingham's thriving housing industry.
To that end, we've been recognized for our dedication to excellence through several well-deserved awards and accolades.
We have also formed strong ties within the industry community through our affiliations with professional organizations that share our goal of providing a world-class product to homeowners and home buyers.
Presently, Scott was appointed to serve as a Board Member for the Greater Birmingham Association of Homebuilders and also serves as Chairman for the City of Hoover Commercial Development Authority.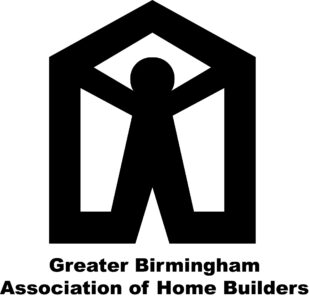 2023 Parade of Homes  – Westminster at Heatherwood (Gold Award)
2022  Parade of Homes  – The Emilia at Heatherwood & The Hudson at The Preserve
2021  Parade of Homes  – Ashley Manor at Heatherwood (Winner)
2020  Parade of Homes  – The Georgetown at The Preserve (Silver Award)
2019  Parade of Homes  – The Hawthorn at Mt. Laurel (Gold Award & Best in Show)
2018  Builder of the Year Award
2018  Parade of Homes – The Savannah at The Preserve (Silver Award)
In 2016 Centennial Homes was selected to join the Preserve Builders Guild, a prestigious opportunity to build the high standards of quality and craftsmanship held by The Preserve to ensure the neighborhood's enduring value.
The Preserve is a hidden jewel, surrounded by hundreds of acres of woodlands, and yet in the heart of bustling Hoover, Alabama, only minutes from Central Alabama's finest shopping, entertainment and recreational facilities.